Broad Ripple, Indiana is an energetic and culturally diverse town renowned for its thriving arts scene and lively atmosphere. Once a serene village, Broad Ripple has transformed into a dynamic urban neighborhood, touting top-rated schools, an array of parks and recreational facilities, and a distinct sense of safety and community spirit. However, amidst the hustle and bustle of daily life and never-ending tasks, it can become difficult to fully experience everything Broad Ripple has to offer.
That's where our professional home cleaning services in Broad Ripple step in. Our dedicated home cleaners are committed to helping you regain your precious time so you can concentrate on what truly matters – be it enjoying time with family, immersing in your favorite pastimes, or simply basking in the colorful charm of Broad Ripple. Our eco-friendly home cleaning services provide you with peace of mind, knowing that your home is under the care of a reliable team of experts who are devoted to making your life more manageable, healthier, and enjoyable.
Our House Cleaning Services in Broad Ripple
Home Cleaning

–

 Choose Your Schedule with Our Weekly, Bi-weekly, or Monthly Cleaning Services.
Deep Cleaning

–

A thorough and comprehensive top-to-bottom clean.
Move Out Cleaning

–

Get a hassle-free move and leave your old home spotless with our top-quality cleaning service.
Move In Cleaning

–

 Settle in with peace of mind with our move in cleaning service.
Green Cleaning

–

 

Non-toxic and eco-friendly cleaning for a safer home.
Why Our Home Cleaning Services in Broad Ripple are the Best Choice
Online Booking – Scheduling your clean is quick and easy with our online booking system, and our flat-rate transparent pricing ensures that you'll never be surprised by contracts or hidden fees.
Pet-Friendly Home Cleaning Services – Non-toxic cleaning to protect your home, family, and pets!
Professional Home Cleaners – Fully insured and bonded home cleaners will deliver the quality service that you expect.

We Bring All Supplies & Products

 – Our glorious home cleaners arrive at your home with the best cleaning products to get the job done.

Happy Face Guarantee

– If for any reason you aren't satisfied with our service, we 

will re-clean, address any concerns, and work diligently to ensure your happiness. However, if we're still unable to meet your expectations, we will provide you with a refund, no questions

asked.
A Local Cleaning Company That Puts You First
Experience the liberation provided by our professional home cleaning services in Broad Ripple, meticulously tailored to cater to local residents' distinctive needs and reclaim valuable time. We're a committed local cleaning company prioritizing customer satisfaction and actively contributing to our community. By opting for our services, you can delight in a tidier, healthier home environment, leaving you with more time to admire the vibrant Broad Ripple art scene, attend an exciting event at The Vogue, or relax during a peaceful stroll along the Monon Trail. Embrace all the exceptional opportunities Broad Ripple has to offer – reach out to us today to schedule your next cleaning session and embark on a journey towards a more harmonious lifestyle.
Follow Us On Social Media!
 Facebook
 Instagram
Youtube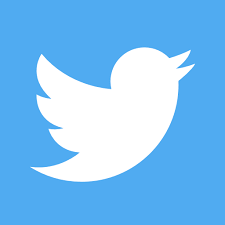 Twitter
 LinkedIn
Visit our FAQ page if you have any questions about our house cleaning services in Broad Ripple.
Get ready to clean smarter, not harder, with our expert cleaning hacks. Visit our blog today and start achieving a spotless home the eco-friendly way!
Our Cleaning Checklist
Tidying up all areas
Cleaning all floors, including vacuuming, sweeping, and mopping
Cleaning and dusting all surfaces, furniture, vents, and decorative items
Cleaning all doorknobs, light fixtures, and other high-touch areas
Cleaning all baseboards, corners, and door frames
Cleaning the interior of all windows, windowsills, and blinds
Cleaning any marks or smudges on walls
Cleaning and polishing all countertops
Cleaning and polishing all mirrors and glass surfaces
Disposing of trash and replacing bags
Living Rooms
Dusting and wiping down all coffee tables, picture frames,
TVs, lamps, shelves, and other decor
Vacuuming any rugs or carpet
Cleaning and dusting around the fireplace
Dusting any ceiling fans or chandeliers
Vacuuming under any cushions
Sweep, vacuum, and mop floor
Kitchens
Load the dishwasher with all dirty dishes
Cleaning all sinks, faucets, and garbage disposal
Cleaning and polishing the exterior of all appliances, including the refrigerator, oven, and dishwasher
Cleaning all small appliances, including microwave, blender, toaster, and air fryer
Cleaning and polishing stove tops and burners
Cleaning and polishing all countertops
Cleaning the exterior of cabinets and drawers
Clean the inside of cabinets, drawers, and pantries (must be empty)
Sweep, vacuum, and mop floor
Bathrooms
Organize all items on the countertop, shelves, closet, under the sink, and shower
Cleaning and polishing all counters, towel racks, and shower rods
Cleaning of all sinks, including faucets and handles
Cleaning and scrubbing shower walls, floor, fixtures, and showerheads
Cleaning and scrubbing bathtub walls, floor, fixtures, and showerheads
Cleaning and polishing all mirrors and shower doors
Cleaning all toilets, including the bowl, tank, base, under the rim, and behind the
toilet
Dusting exhaust fan
Sweep, vacuum, and mop floor
Bedrooms
Tidy up
Make beds
Cleaning and dusting all dressers, nightstands, lamps, mirrors, and other décor
Vacuum carpets or rugs
Sweep, vacuum, and mop floor
Add Ons:
Clean the inside of the dishwasher
Book the best House Cleaning Services in Broad Ripple 

online now

!